Press Room
AnglersAfloat has been in the press both at home and abroad. We submit articles and reviews to the boating, kayaking and angling press, we also on occasion get written about as well. Below is a selection of some of the articles starting at the bottom with our first appearance in the USA Quarterly Kayak Fisherman back in 2004.
​
Boat Fishing Monthly August 2011
We wrote up the coverage of the OK Classic in Swanage for Boat Fishing Monthly, the rain had held off, but the wind was howling across the bay, thankfully the well appointed bay gave enough protection from the westerly winds to allow the event to take place safely.
​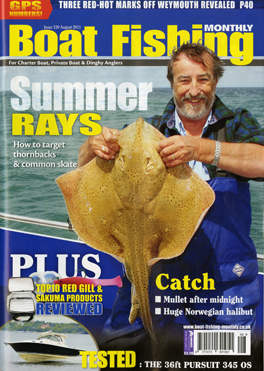 ​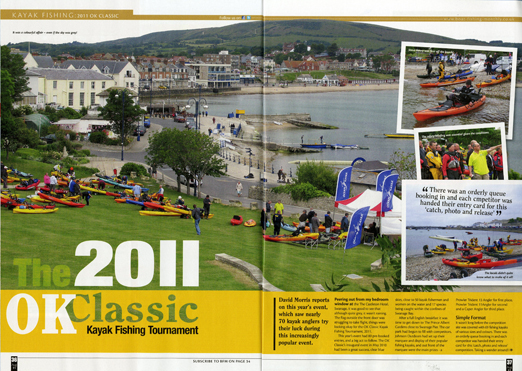 ​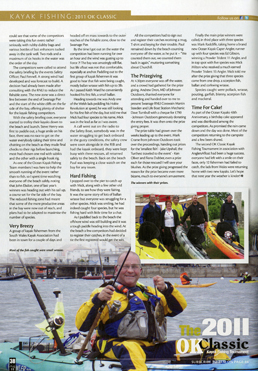 ​
Canoe and Kayak, October 2010
One of AnglersAfloats favourite yearly meets is the Disability Day at Llangorse Lake, Wales. A team from AnglersAfloat head for the Brecon Beacons in late June to spend a day on the water, helping young people with learning and physical disabilities get out on the water and paddle their own kayaks in a safe and fun environment.
​
​
​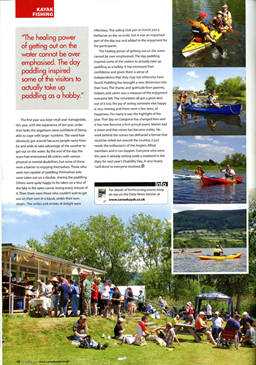 ​
Sea Angler, September 2010
This article was coverage of the SWKA Kayak Fishing Festival in Oxwich. With a fifth place overall (Andy the writer of the article had 9th place), best bass and a photographer nearby to capture the moment it was a weekend to remember.
​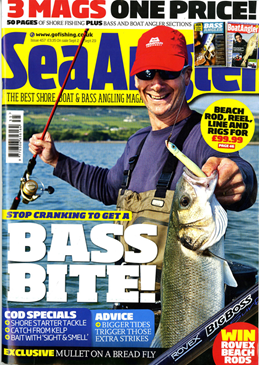 ​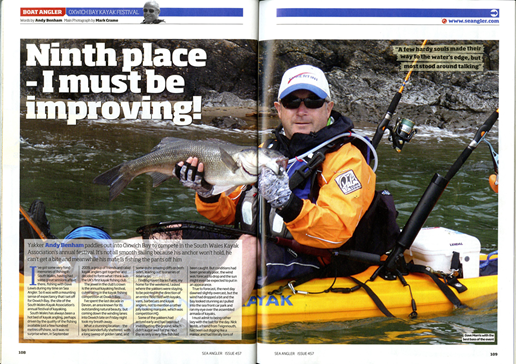 ​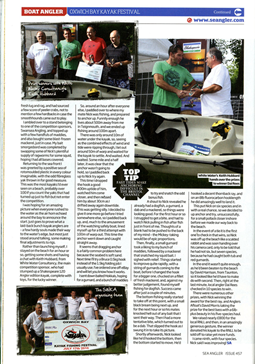 ​
Boat Mart, October 2008
There were a couple of kayak articles in this issue of Boat Mart including our review of the Kaskazi Marlin.
​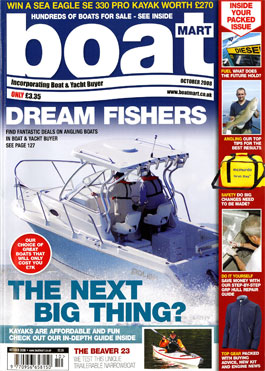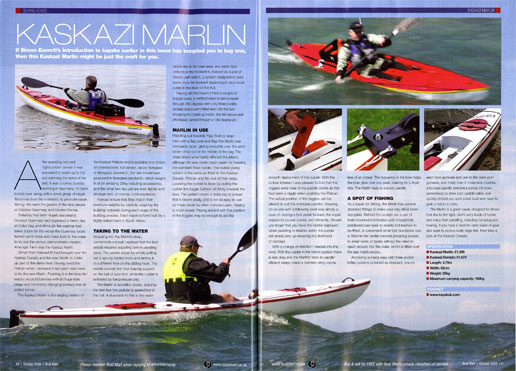 ​
Paddles, September 2008
Paddles have done UK kayak fishing proud in their September 2008 issue with several articles including one from AnglersAfloat, included are some photographs from the Guernsey trip in May this year.
​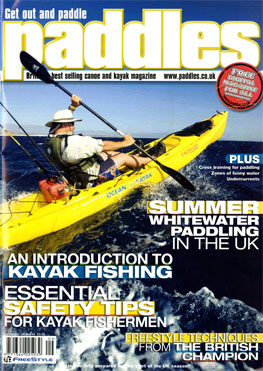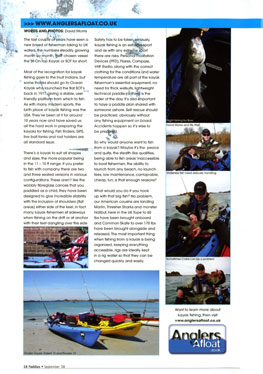 ​
Boat Fishing Monthly, December 2007
Ocean Kayak's new Prowler Trident 15 first UK press review. We were lucky enough to get our hands on one the day they landed on British soil,hot out of the crate and spent the next couple of days fishing in varied conditions both day and night, culminating with a surprise species on the fly.
​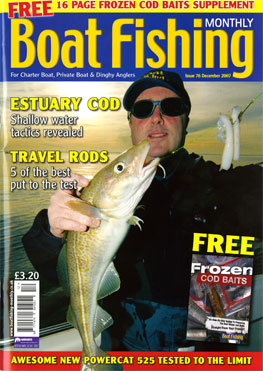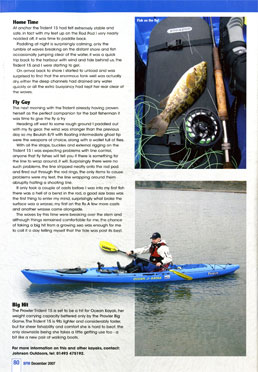 ​
​
Kayak Fisherman, Fall 2007
An article on Pike Fishing in Wales showed the AnglersAfloat Prowler 13 in action, not our most successful trip fish wise, but worth the trip just for the adverse weather and great company.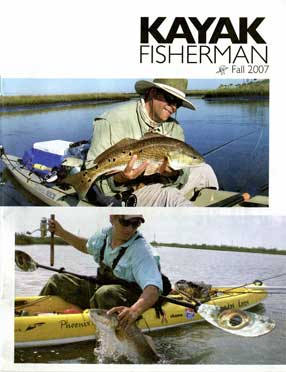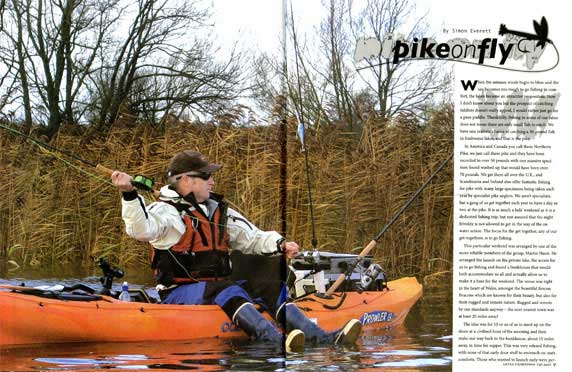 ​
Paddles, August 2007
An introduction to kayak fishing written originally for the ukbass.co.uk website also found it's way into the August 2007 edition of Paddles magazine, Stuart (Nifty) being the cover boy.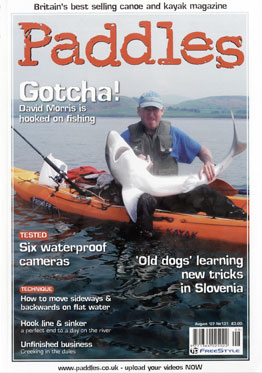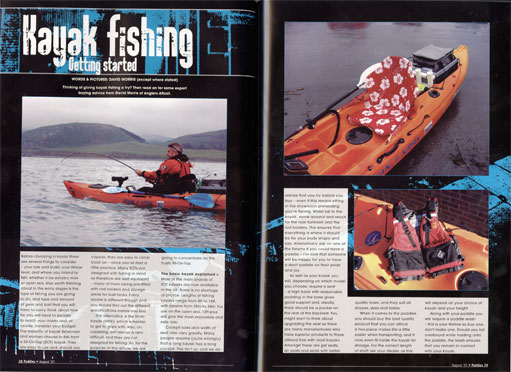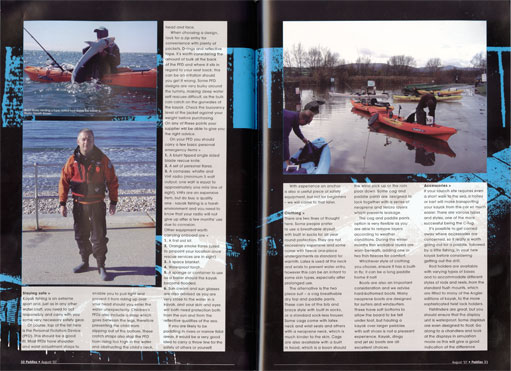 ​
Boat Fishing Monthly, May 2007
Our review of the Kaskazi Pelican appeared in the May issue of Boat Fishing Monthly.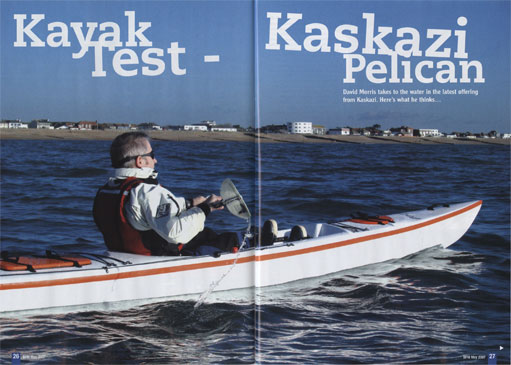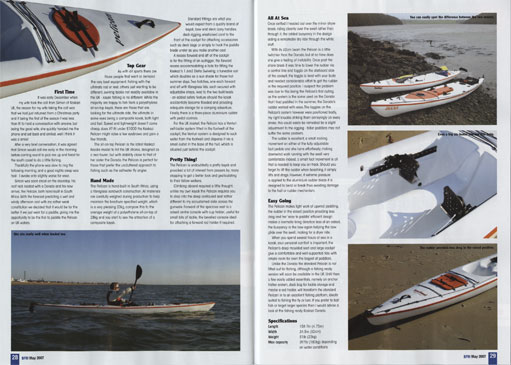 ​
Boat Fishing Monthly, October 2006
AnglersAfloats Ocean Kayak Prowler 13 Project, appeared on the contents page of October 2006 issue of Boat Fishing Monthly. Boat Fishing Montly has been very supportive of Kayak Fishing in the UK with regular articles on kayak fishing meets and kayak reviews.
​
Kayak Fisherman, Winter 2005/2006
The Winter edition of Kayak Fisherman, had news of the AnglersAfloat Winter Tournament.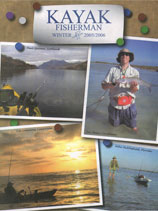 ​
Kayak Fisherman, Fall 2005
The Fall issue covered the UK's first Kayak Fishing Tournament, the AnglersAfloat Kayak Fishing Tournament, September 2005.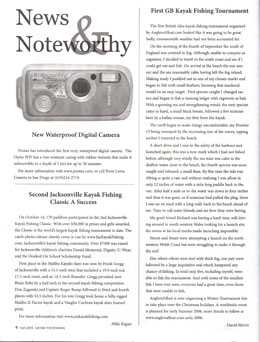 ​
Kayak Fisherman, Summer 2005
This issue of Kayak Fisherman reported on the Tope fishing expedition in NW Wales. Two days of intense fishing with a small hardcore group of friends.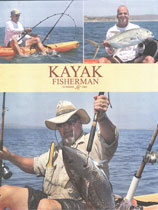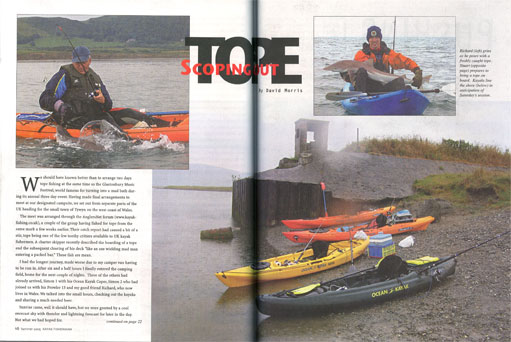 ​
Kayak Fisherman, Autumn 2004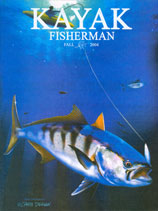 ​
Our first inclusion is in the Autumn 2004 Kayak Fisherman, an excellent American publication which includes Kayakfisherman Travel stories, latest developments in equipment and baits and technical articles written by kayak fishermen and women around the globe. For details of availability email kayakfishingmag@aol.com

When asked for photographs I didn't realise that we would be shown on the 'Weighing In' page alongside a 150lb Thresher Shark and a 183lb Halibut!
If you have any good fish photographs with you and your yak in the frame, send them an email on the address above, they would love to hear from you.