Prowler Seat Upgrade

The first part of this build is probably the easiest. Having enjoyed the comfort of the Ocean Kayak High Back Seat on the Caper, with its useful large rear pocket, it was decided to fit one to the Prowler.
It's worth noting that the Caper version of the seat has plastic buckles to attach it to the kayak at the rear, whilst the Prowler version as fitted here has brass clips as per the standard Prowler seat, these clips should be available through your local kayak supplier or local chandlers enabling you to convert your old seat to fit the Prowler.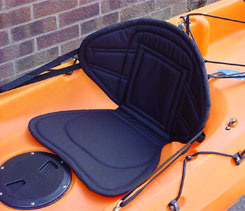 ​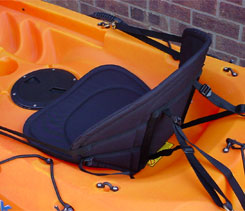 Prowler standard seat.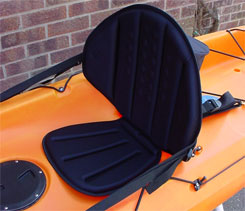 ​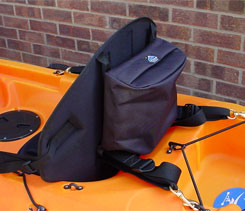 Ocean Kayak (Surf2Summit) High Back Seat with bag, note brass buckle fasteners at rear.